For information on becoming a member of the department, click on the 'Support the RFFD' link above. The Rio Fernando Fire Department has, as of this update, 16 members. 12 of those are active fire fighters who can respond to calls. Several other members provide support and administrative services. Of the 12 personnel who are active fire fighters, 9 are red carded, which means they have passed the federal physical and training requirements to fight wildland fires along side federal and state fire fighters on public lands. Most firefighters have had HazMat Awareness training. Also, 4 RFFD members are medical First Responders, 2 are EMT-Bs and Kelly Meyer, our EMS Captain is a Paramedic.
This page is provided as an informal gallery of RFFD personnel doing the many great things they do.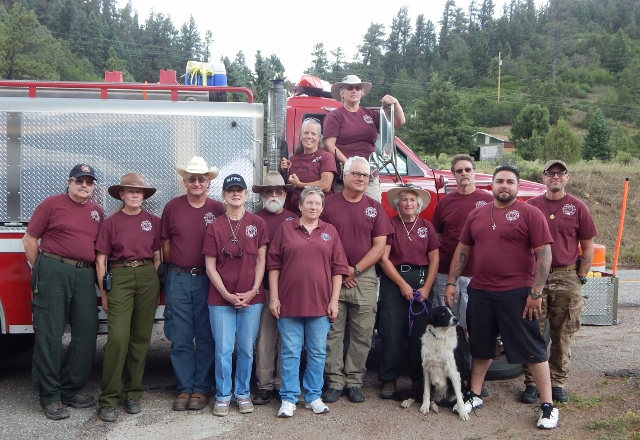 Rio Fernando Firefighters.
---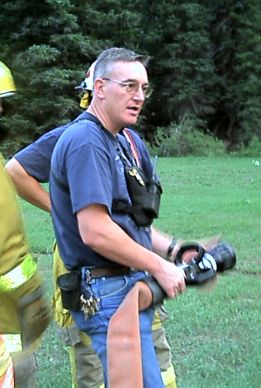 Russ Driskell, the Fire Chief of Rio Fernando District, training the department on new equipment.
---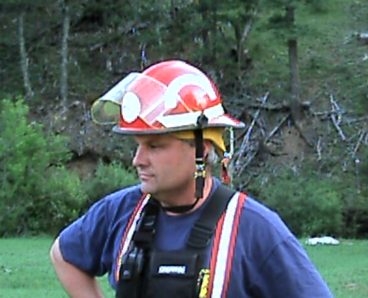 Barney Meyer, the Assistant Chief, and builder of much of our equipment.
---
Kelly Meyer is the department's Fire Marshal and the most highly trained medical person in the department.
---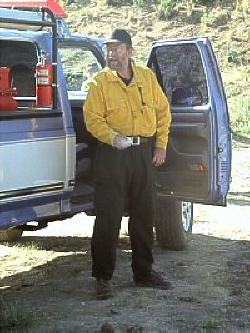 The late Jim Parker, former Fire Marshal, "spinning weather" at the Hidden Fire. "Spinning weather" refers to a technique for calculating relative humidity, which can be combined with known data such as altitude, slope, wind and other factors in order to predict fire behavior and potentials.
---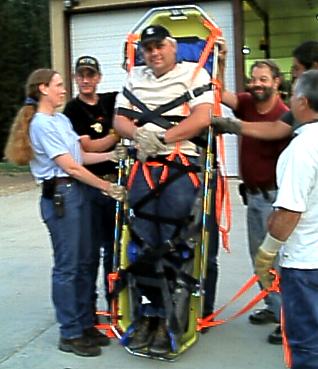 Barney Meyer prepared for a practice low angle rescue in the departments new basket stretcher. Barney is being held upright by Bonnie Driskell, Wildland Captain; Russ Driskell, Fire Chief, and Richard Wallach, Structural Captain.
---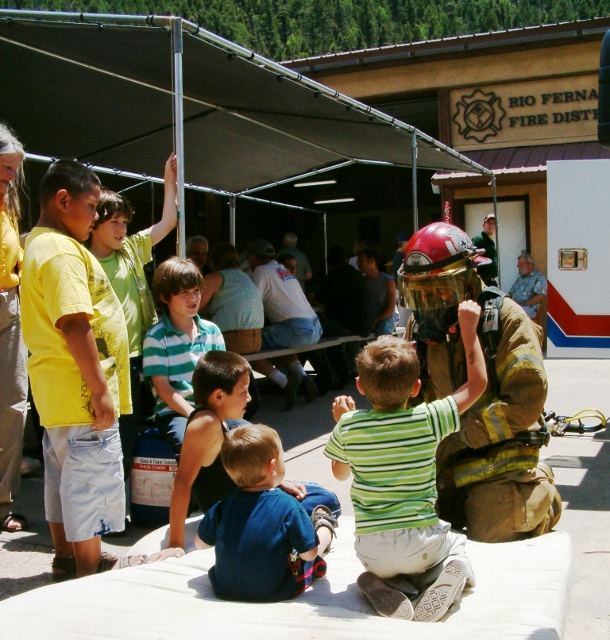 Russ teaching kids about fire fighting gear at the annual open house.
---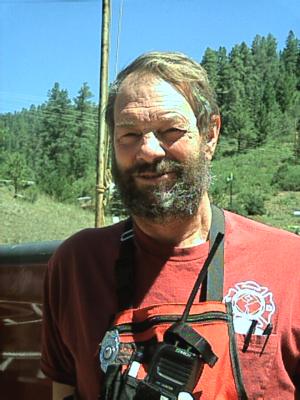 Richard Wallach, structural Captain and computer whiz.
---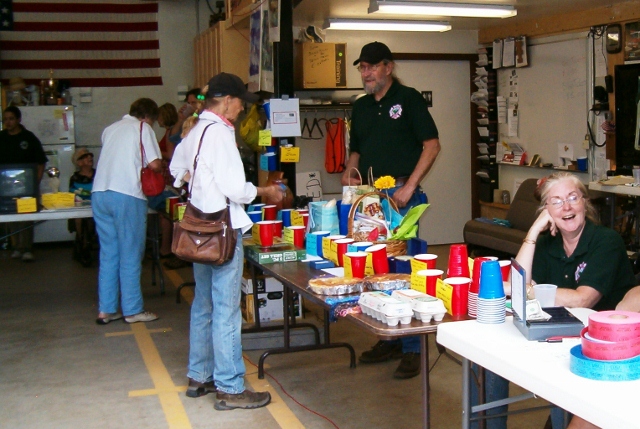 Jim & Becky working the fund raising raffle at the annual Open House Picnic.
---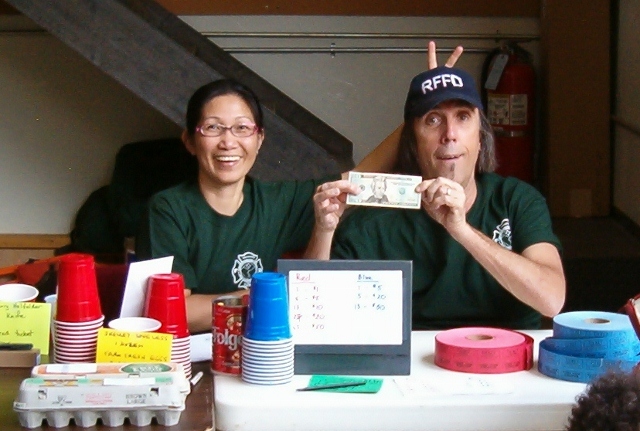 Pepper and Terry selling raffle tickets at our Open House Picnic.
---